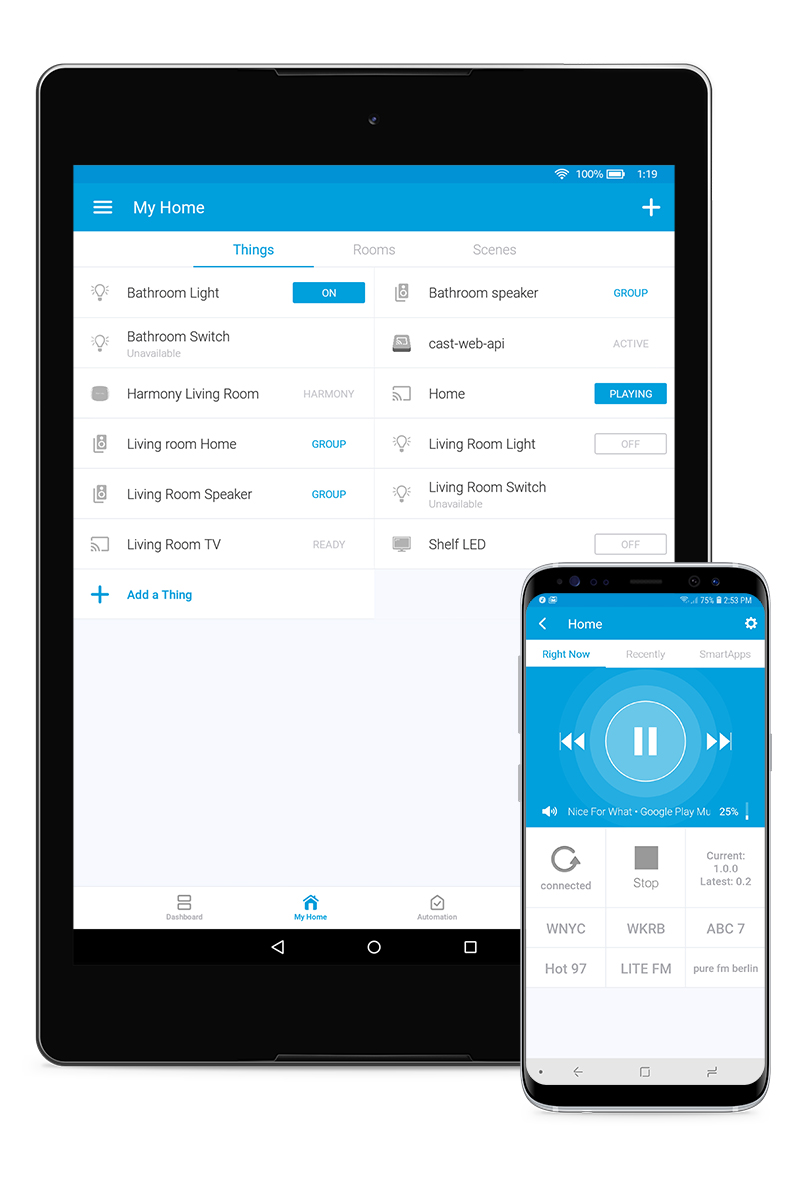 Control your Google Cast devices
See what's currently playing pause, play, set the volume and more, all from the SmartThings app. Quickly play your favourite content through presets.
Automate through SmartThings
Use your Cast devices in Routines, Scenes, webCore and any other compatible Smartapp. The possibilities are basically endless.
Audio notifications
Languages include English, French, German, Italian, Spanish and many more.
It can even resume the playback of a preset after an audio notification played. It can only play and resume DRM free content through presets.
Just one device to setup
Requires a device on your network that runs node.js 24/7. It could be your computer, router, raspberryPi or an Android device you've got lying around. You also need a SamsungSmartThings Hub and Chromecast compatible (Google Cast) devices.